Wayne is a talented multi-instrumentalist musician and songwriter from Austin Texas. He is the winner of the Austin Songwriter's Competition and 2019 Songwriter of the Year. The 'Help Someone Else' album is a rocker with Wayne playing all instruments. It is full of musical twists and turns, interesting changes, and insightful lyrics often with a bit of fun.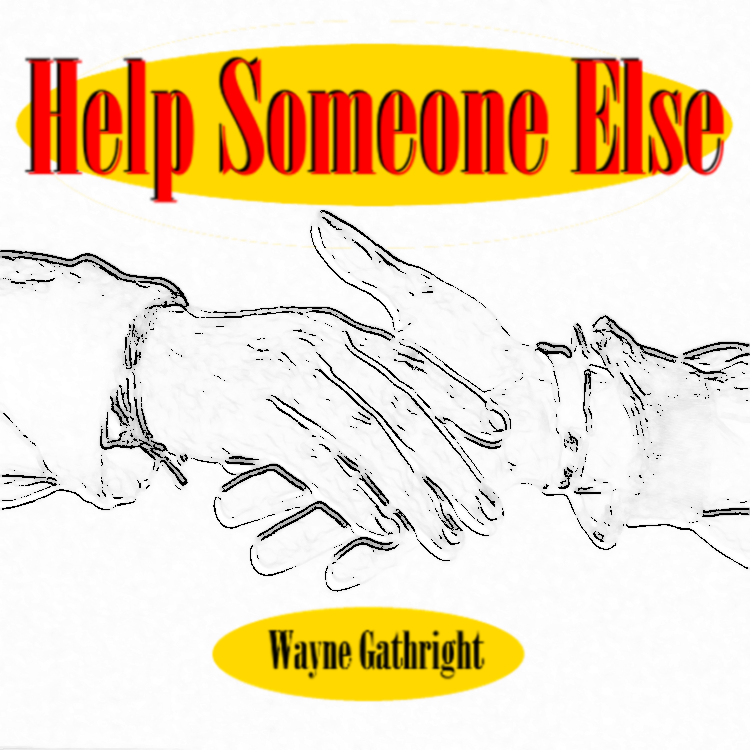 The 'Help Someone Else' album official release date is August 15, 2020.
Songs on the 'Help Someone Else' Album:

#1 Help Someone Else                                                     4:17
Heavy guitar, pounding beat, gritty vocals on this title track  – that is what relays the message of helping those in need. We are all brothers and sisters, so lend a hand to someone else.

#2 He Ain't Got Diddly                                                    3:11
We've all used the words 'you ain't got diddly', now this cleverly crafted blues rock song delivers the message. He may have a lot, but "he ain't got diddly, cause I got you"!
 
#3 Last Stop for Sanity                                                     3:56
A song for our current times, 'Last Stop' compares our culture to a runaway train. With screaming leads and musical breaks including an orchestra interlude, you'll enjoy the ride!

#4 Whiskey Knights                                                          3:33
A wild night down at 'Bernie's Bar' in Port Aransas, Texas. Hard rockin', hard drinkin', and a fun game. True story, but that's all I'm gonna say about it.
 
#5 You Went Your Own Way                                                                           3:47
Are you the one that followed your own dreams despite what others told you? This is your song. Catchy and musically fun, this song delivers a strong message of encouragement.

#6 Mal Hombre Mi Amigo                                              3:36
This captivating western story came to Wayne in a mind movie. With a raw sound and interesting changes, you'll love the story about love and betrayal between bank robbers!
 
#7 Alternate Ending                                                                                                 3:10
Do you like movies that let you choose an alternate ending? Do you wish you could do that for relationships? That is what this rocker explores, even providing a choice of two song endings.

#8 Repay                                                                                                       3:38
This powerful song reminds us that we owe a debt of gratitude for those that guide us through life. With a strong pop/rock feel, this song may never leave your thoughts.
 
#9 When You Say Goodbye                                                                                    3:43
With a sparce yet full groove, this relationship song is about the moment of falling apart. "You can stare at the floor as you walk out that door, just look me in the eye when you say goodbye".
 
#10 Is it Hot in Here?                                                                                                  3:05
Another musical wild ride with funk, soul, rock, horns, country and other influences all crammed together. The confident singer asks "is it hot in here, or am I on fire?"
 
#11 Let It Go                                                                                                  4:03
A pounding song with an 'Uncle Albert' like changeup, this tune is tongue-in-cheek yet thoughtful. What is it that he wants to let go? Who is he talking to?
 
#12 Recipe for a Happy Man                                                                          3:23
Want to know how to keep a man happy? This song has the recipe. Soulful and driving, this fun song gives you the secret ingredients for keeping the relationship sizzling.
 
#13 Listen                                                                                                      3:33
Rounding out the album is a captivating tune with a call to listen to what your body is telling you – don't wait. Complete with sound effects and compelling instrumentation, it is also a plea.    
Plus, other great songs! Order from any digital outlet, or CONTACT WAYNE to get a physical CD shipped to your door!